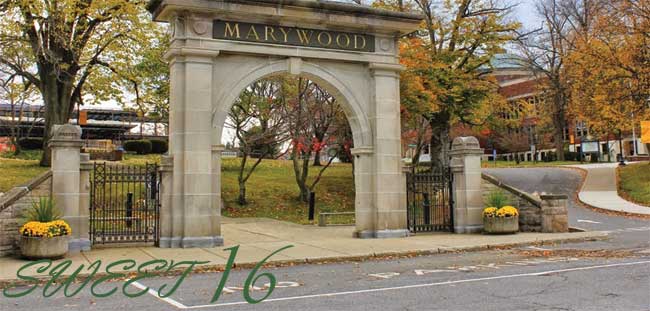 Senior Class Gift 2016
Graduation is right around the corner... who's excited? We are... and it's certainly a bittersweet feeling. As some of you may know, Marywood is always contacting Alumni to help continue the tradition of helping future classes to follow their dreams.
With that in mind, we are on board as seniors to to help make an impact. We need you too!


What is the Senior Class Gift?
A monetary gift of $20.16 or more to Marywood to support any academic department, athletic sport, club, or organization on campus.

Why should you give to your Senior Class gift? Here are a few reasons:


99% of students at Marywood receive a scholarship that is made possible by gifts to the Marywood Scholarship Fund. Most likely, you are one of these 99%.


Students and alumni who give to Marywood enhances the reputation of Marywood thereby making your degree more valuable.


You can give your gift in support of what you believe is the greatest need for our students on campus. You can also make your gift in honor of a professor, staff member or someone else who positively influenced you during your time here at Marywood.

Heather Kees'16
Chelsey Outman '16
Gillian Jeffords '16
Lisa Patmos '16



How can you help?
Join with fellow classmates by making a gift of any amount in honor of our Class!