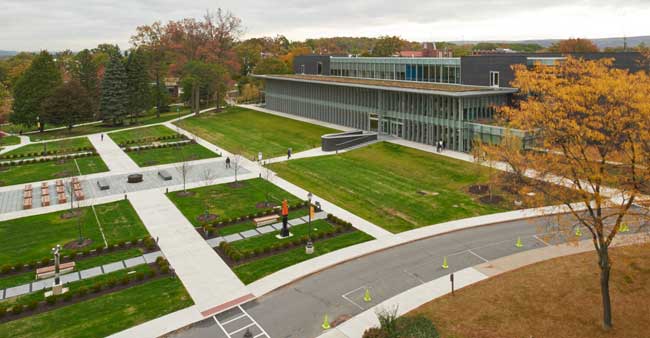 Motherhouse & Seminary Morgan Memorial
With the new Learning Commons becoming the intellectual and social heart of campus, it is only fitting that the area directly in front of this gateway to bold ideas should celebrate the bold hearts that founded the IHM Congregation in 1845 and Marywood in 1915. The space once occupied by the original Motherhouse has been designated as a meaningful memorial that will commemorate the timeless, remarkable spirit and mission of the IHM Sisters and Marywood for years to come. The focal point of this Memorial Garden will be a fountain in honor of the IHM Congregation and its founders—at the exact site where the Motherhouse Chapel was once located.

This extensive, beautiful memorial preserves and reflects a treasured past—one of humble beginnings and hopeful dreams. The Motherhouse Memorial also leads us into the future, celebrating the timeless, remarkable spirit and mission of Marywood.

Consider a gift today and join us in honoring our founders. With your support, their bold spirits will continue to be a wellspring of inspiration and enlightenment for years to come.