See all News
New COLTS Bus Passes for Student and Employee Use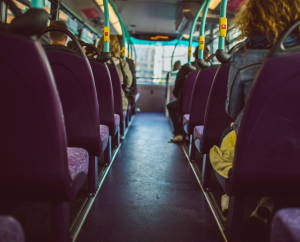 February 01, 2019
Marywood University will continue to provide free rides on the Lackawanna County Bus System (COLTS). We are issuing new bus passes for all currently enrolled students and eligible university employees. This new pass will replace the currently used University ID badges beginning March 1, 2019. Any enrolled student or university employee who uses the COLTS bus system can pick-up their new bus pass beginning on Monday, February 4, 2019, at the ID Center in Madonna Hall between the following hours:
8:30 -11:30 a.m.
12 p.m. – 6:30 p.m.
7 – 10 p.m.
The new bus passes must be picked up prior to March 1, 2019, in order to continue to utilize the county transportation system. The current University issued ID badge will be accepted for rides during the month of February only.
For additional information, please contact John Coval, director of conferencing and special events, at coval@marywood.edu, or call ext. 2376.
See all News