See all News
ETSpresso Workshops Announced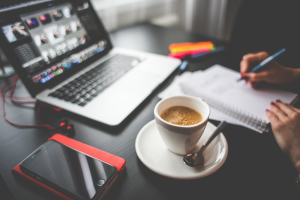 January 28, 2019
Marywood University's Educational Technology Services (ETS) announces its spring semester accessibility series, ETSpresso, a collection of three one-hour, in-person workshops, accompanied by coffee and conversation. This series navigates the relationship of accessibility and technology, offering resources to help better create accessible documents, presentations, and lessons. Sessions include:
On Thursday, March 7, 2019, the introductory session will feature easy-to-implement technological accessibility initiatives, in Room 266 in the Learning Commons at 2:30 p.m. During this session participants will learn about increasing accessibility and taking a proactive approach to bettering the working or learning environment. As an added bonus, these proactive accessibility initiatives are often beneficial for more than just the intended recipients.
On Thursday, March 28, 2019, ETS will demonstrate accessibility in Microsoft Office and Adobe applications in Room 266 in the Learning Commons at 2:30 p.m. As teachers, staff, and administrators, we are constantly working in Word, PowerPoint, Adobe, etc. to share with students and each other. Participants will learn how to proactively create accessible materials at the "Tech It Out" session.
On Thursday, April 25, 2018, explore and reflect on our accessibility initiatives and resources at the "Tech Point" session in the Learning Commons at 2:30 p.m. Participants can share their experiences implementing any of the technological accessibility tools that were presented in the previous session.
For additional information about the ETSpresso Accessibility Series, please contact Mrs. Katherine Fisne, associate director of Educational Technology Services, at (570) 340-6094, or email fisne@maryu.marywood.edu.
See all News