See all News
Complex Trauma in Children Program to be Held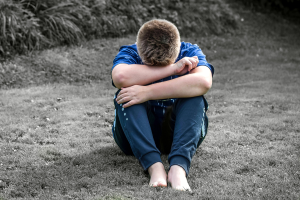 October 01, 2018
The University's Professional Continuing Education department will host a program titled, "Complex Trauma in Children," on Monday, October 8, 2018, from 9 a.m. – 4:30 p.m. The program will take place at the Nazareth Student Center in the Upper Main Dining Hall.
This program aims to promote an understanding of the impact of complex trauma on child development. When children are exposed to complex trauma, they experience many problems that are misunderstood, and, therefore, inappropriately treated. This is critical for people who work with children including: addiction counselors, art therapists, audiologists, certified case managers, counselors, prevention specialists, psychologists, social workers, speech language pathologists and professionals seeking information in this field.
Susan Cohen Esquilin, Ph.D., ABPP, will be the featured presenter. Dr. Esquilin is a licensed psychologist, trained in developmental and clinical psychology at the University of Chicago, with a diplomate in clinical psychology from the American Board of Professional Psychology. She has served on the faculties of Montclair State, Rutgers, and the University of Medicine and Dentistry of N.J. Dr. Esquilin has testified as an expert in criminal, family court, and civil matters. Her career has focused on the impact of trauma on children, with particular attention on the underserved populations.
This course is Pennsylvania Certification Board approved for six hours for addiction counselors, certified case managers, and prevention specialists. Audiologists, speech language pathologists, psychologists and educators will earn six continuing education hours through the program. This program is approved for six continuing education hours for social workers in N.J., N.Y., and PA LSW licensure renewal; and Marywood's Professional Continuing Education program has been approved by the National Board for Certified Counselors (NBCC) as an Approved Continuing Education Provider. Art therapists, licensed professional counselors will earn 6 NBCC clock hours.
The program fee of $125 includes continental breakfast and lunch. Online registration is available at www.marywood.edu/contedurge, or in person with cash or check made out to Professional Continuing Education, located at the Swartz Center for Spiritual Life. To register by mail with check or credit card, mail to: Professional Continuing Education, Marywood University, 2300 Adams Avenue, Scranton, Pa. 18509. Please provide an authorization letter from an agency providing payment, and fax to (570) 961-4798, or register by phone with Visa, MasterCard, or Discover Card, at (570) 340-6061.
See all News